Updated: Feb 11, 2020
No one ever says that college is easy. Sometimes it's difficult to keep motivated while moving through your classes. When your goal is a college degree, achieving it can require a lot of time, effort, and dedication. Not saying it'll all be perfect but the goal is to get it DONE! Here are some tips and ideas to keep you going when the going gets tough.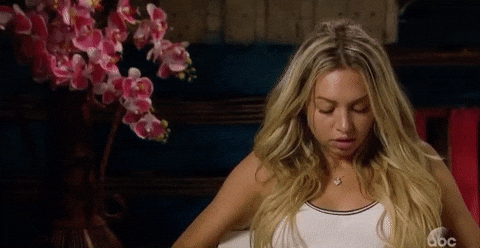 Maintain a positive attitude
Maintaining a positive attitude when faced with challenges will help you stay on track. If you are able to adopt the right mindset, it will go a long way when it comes to staying motivated. Train your mind to focus on conquering setbacks instead of letting worry or doubt consume you. I've had F's, I've failed a couple test, I've slept in a couple classes, you have to keep in mind that if you believe you will accomplish your goals, you are more likely to take the necessary actions to do so.
Acknowledge your progress
Give yourself credit for the progress you have made thus far so you approach new tasks with a positive attitude. Recognizing your past successes can serve as great motivator to keep pushing yourself to achieve your goals. Make a list of your recent achievements, whether it's receiving an "A" on your last Math test or completing a term paper early. Being reminded of past accomplishments can inspire you when you are lacking motivation.
Eliminate distractions
Whether it's a noisy neighbor or the need to check your IG page every five minutes, distractions can make you feel less motivated. Eliminate as many distractions as possible and find a quiet study area that allows you concentrate without interruptions. Turn off or silence electronic devices so you won't feel tempted to check them. Make an agreement with yourself that you can't check your social media sites until you have finished your assignments and are done studying.
Stay organized
Staying motivated can be difficult if you're not organized. Organize your study space and even your computer files to help you think clearly. By staying organized, you are less likely to be distracted by items in your work-space that are not conducive to studying or completing homework assignments. Clear your work-space before each study or homework session by placing any non-essential items in a container or drawer until you need them.
Be flexible
Create a schedule for completing tasks and accomplishing goals that is flexible. This will prevent you from feeling overwhelmed when something unexpected comes up. Re-evaluate your plan on a regular basis to determine if you need to make adjustments based on your current responsibilities, whether it's a job, family, or your social life.
It isn't always easy to stay motivated in college, especially when you have a busy schedule, a family, and a social life. If you maintain a positive attitude, stay flexible, and eliminate distractions, however, you will find that it is much easier to motivate yourself when faced with challenges. Continue to research and read up on valuable tips on how to stay motivated in college that will help you focus and achieve your goals.